Snow and ice removal services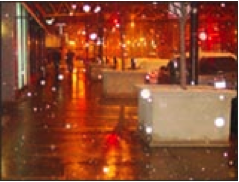 At J. L. Natoli Snow Management we are dedicated to excellence and strive to be the industry leader. We realize that our teams' dedication to prompt and quality service builds mutual rewarding relationships with our clients. These relationships strengthen our company and promise growth and opportunity for our people. Our goal is to continually raise the bar in every aspect of our business by providing the best possible snow and ice removal service. In doing so, we ensure our success and well-being of our clients and our organization.

Zero Snow and Ice Tolerance Policy

J. L. Natoli Snow Management is the best in the business thanks to our outstanding zero snow and ice tolerance policy. We monitor the weather 24 hours a day, 7 days a week. Even before the storm hits, our crews are ready for immediate dispatch to keep your aisles, walkways and open areas clear of snow by plowing and applying the most effective de-icing materials. And we don't stop until all areas are clear of snow and ice and all locations meet our high standards of quality and safety.

After the storm we continue monitoring the weather to address potential melting, refreezing or drifting of snow; when such a situation is presented we dispatch limited number of crews to inspect affected areas. Because snowfall can occur in one section of a city and not in another, we dispatch regular crews to service the sections of the city with snowfall occurring while closely monitoring all areas in close proximity to the snowfall. Following these procedures we make sure to keep your site free of snow and ice so it is readily accessible and safe to your customers, tenants and all traffic. This policy has proven to be most reliable and safe for all our clients and has garnered us the reputation as the areas most reliable snow and ice management company.
---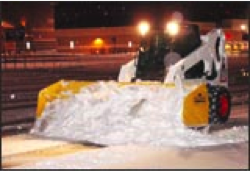 Cutting Edge Equipment, Practices and Products

Using proper snow plowing equipment is critical to a successful snow plowing operation. Thanks to our fleet of snow removal equipment, we are able to assign the most appropriate plowing equipment for the size and layout of your site to quickly gain the most desirable results. When you become an J. L. Natoli Snow Management customer we survey your site to develop a plan that details the safest and most effective equipment and strategy for your property. So when the snow and ice hit we are able to execute our customized plan for your property without delay.

We use wide variety of de-icing materials available to suit all your needs. Rock salt is the most popular de-icing material used. We understand that the safety of your customers and tenants is your number one issue so on sidewalks we use a highly effective product called calcium chloride. This product melts snow and ice quickly and maximizes traction while minimizing the risks of landscape damage, corrosion, refreezing and tracking of the material into your building.

Effective Communication Strategies

When severe weather hits, you want to know that your snow and ice removal partner is on the job. Because we understand that communication with our clients is the most important factor in the success of our company, you will be provided 24hr phone numbers to a J. L Natoli Snow Management representative who can be contacted day or night with any question or concern you might have. Before, during and after every single snow and ice occurrence you will be notified by fax or email informing you when snowfall will start and what was and will be done to keep your property safe and accessible. We strive to create enduring business relationships with all our clients and work every day to be the most responsive snow and ice removal company in the business.



---